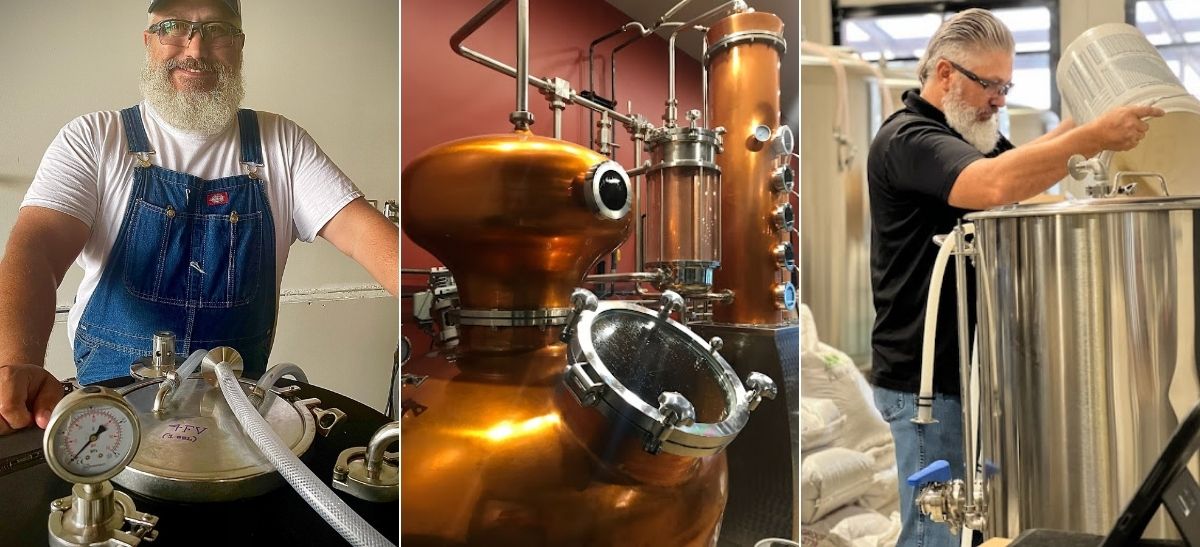 15/02/2022 Head Brewer and Distiller of ArchRay Resort, Jerry Elliott shares his experience of building a winery, distillery, and brewery.
Jerry Elliott has been an avid brewer and has been brewing since 2007. Taking a huge step, Jerry left his medical career of 25 years and went on to earn Brewer's certificate from Eastfield College in Mesquite. He interned with the Alamo brewing in San Antonia and worked as a Distiller at the Azeo Distillery. His passion drove his career and he now works as a Brewer and Distiller at the ArchRay Resort where he wore many hats and took over many tasks.
[[relatedPurchasesItems-31]]
What has your distilling career been like? Tell us a little about your background.
I began a new career at a distillery during the Pandemic. Funny what becomes essential services; when a 25-year career in the medical field is furloughed. I had been an avid homebrewer and finished brewing education and certification prior to working at the distillery. Distilling; like brewing, has required a new library of textbooks and manuals for the history and how-to education for our favorite Spirits and cocktails.
How did you change from brewing to distilling and what are the common synergies there?
My role at the ArchRay Resort is Head Brewer and Distiller so as most would imagine there are many common raw ingredients and equipment, just different processes for production between beer and liquor. The mashing techniques, fermentation science, flavor profiles, blending, aging, packaging, and reporting are common synergies between the products lines.
How do you think the Spirits industry has evolved?
The growth of Craft Distilling Tourism has elevated Spirits beyond the prohibition speak-easy gems hidden from public view. I hope we might see more acceptance and legalization of distillation through federal and state laws as we have in home brewing. I think RTD and CBD products will have opportunities for big growth in the future. We should see the continued growth of smaller artisan distilleries as well as the acquisition of some brands under bigger corporate umbrellas similar to the craft beer industry.
Tell us a little about your day-to-day role.
During the buildout construction phase of the project, we ALL wear many hats. Brewing, painting, kegging, landscaping, recipe formulation, construction, and equipment installation. It's busy days and usually dirty work starting on the ground floor.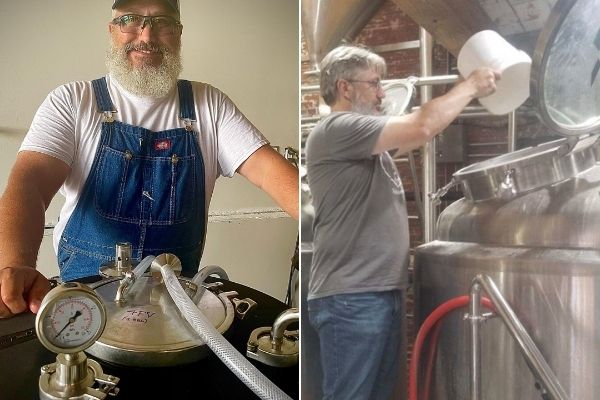 Image: Jerry Elliott
You are in your buildout phase: explain that and all the things involved in that. What are the challenges you faced in that and how are you overcoming that?
Our greatest challenges are similar to ALL industries. Sourcing material and labor during the Pandemic has not been easy nor cheap. We have to overcome long supply delays and scheduling trades craftsmen with many DIY projects not normally related to my brewing and distilling skills.
You are building a winery, brewery, distillery, and restaurant- explain the concept and what revenue channels you are aiming for.
The Baxter family owns and operates the successful Fiesta Winery. Their dreams of the ArchRay Resort have been to build a destination hotel and RV resort centered around the production of our adult beverages in Fredericksburg, Texas on the 290 Wine Trail. Future building stages of the Resort will include an amphitheater and business conference center.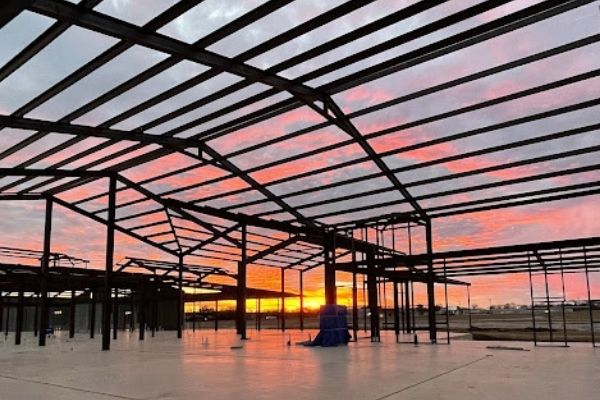 Who do you report to? and what are your responsibilities and targets? Also, who reports to you and what are they responsible for?
As a Head Brewer and Distiller, it is my responsibility to help with the completion of the buildout of the Brewing and Distilling areas and sourcing and commissioning the equipment for operations. Along with the implementation and formulation of recipes for the products in the Brewery and Distillery Brands. We have plans to add additional members for production as we grow in the near future.
How do you think a distiller can help in driving marketing and sales personally?
A Distiller should lead staff education of the products and processes used to create the Spirits associated with the Brand. He should also begin consumer education of the Spirits lineup and how they can create cocktail recipes with our products. Thoughtful and interactive Production facility tours and social media interviews will lay out the history of the Company and Brands. We will help create and give a face to our story and give tourists an insight into the industry and our destination.
What are some of the essential skills required to distill?
Understanding fermentation science and layering flavor profiles during recipe formulation and blending are essential skills. I believe you learn to use and trust all of your senses as a Distiller. Vision: monitoring temps and distillate flow and speed and knowing how to safely adjust each. Hearing: Listening to the operation of the still and equipment and nothing changes in the daily mechanical operating hums and noises. Smell, Touch, and Taste are where a good distiller creates their Art without any doubt.
Define a good distiller.
Someone who is patient and focused; distillation runs need monitoring for long hours. Someone who is a meticulous note-taker; there is a lot of information present and necessary to be recorded for each distillation run. Someone who understands flavor profiles and can learn a little chemistry regarding alcohol congeners.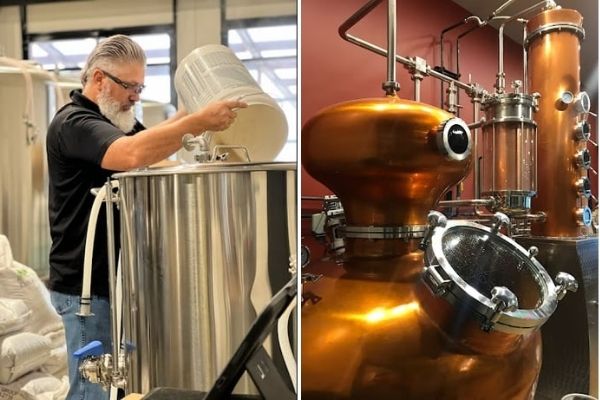 Image: Jerry Elliott
What advice would you give to future distillers trying to start distillery lessons you've learned?
Become a student of alcohol "alchemy" and learn every day. Read books about the craft and ask local distillers questions; many have been there and done that. Distillers like craft beer brewers usually started small (i.e. homebrewers) and don't mind having a teaching opportunity.
Which is your go-to drink and what is the perfect setting you enjoy it in?
Living in the Texas Hill Country, we have many nights with good temperatures and beautiful sunsets for sitting on the backyard patio or deck while imbibing on adult beverages for the different seasons. Winter: Bourbons, whiskies, and spiked eggnog. Spring and Summer: I lean more towards thirst-quenching Craft Beers, Margaritas, and Mules because it gets really hot in Texas. Fall: Oktoberfests and Texas Winery tours for picking the Holidays' wines.
What do you do when you are not distilling?
I belong to a couple of local Jeep clubs and have plans to explore some trails in really beautiful National Parks in Utah, Colorado, and Texas.
What is your idea of a good life?
My wife and I are empty nesters and we have enjoyed parenthood and continue to be amazed at our children's growth as young adults and professionals.
I think having a career that is interesting and challenging every day but rewarding with a product that you can stand behind is my idea on how another good life begins again.