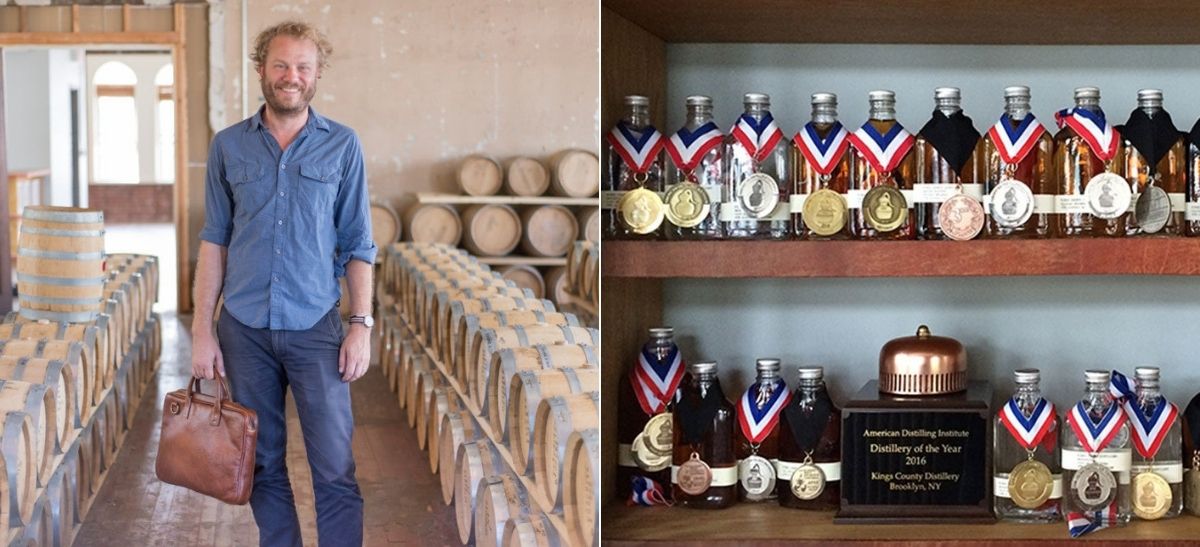 12/09/2022 Co-Founder and Distiller of Kings County Distillery, Colin Spoelman shares how he evolved the face of Bourbon Whiskey
With no background in the beverage industry, Colin graduated from Yale and was an Architect before he discovered his love for starting his own distillery. Born in Kentucky, bourbon and moonshine were a part of his cultural inheritance. After working in different industries including fashion and film, Colin along with David Haskell, in 2010 discovered the Kings County Distillery in NYC. Kings County is one of the oldest craft distilleries and their bourbon whiskey was recently ranked as the Second Craft Bourbon by The New York Times's Eric Asimov.
[[relatedPurchasesItems-31]]
What has your distilling career been like? Tell us a little about your background.
I grew up in Kentucky. I won't say distilling is in my blood (my parents never drank), but Moonshine and Bourbon were a part of my cultural inheritance. So I started as a home distiller at a small scale and then quickly realized I wanted to go legitimate and get a license, becoming the first New York City whiskey distillery to open since Prohibition.
How do you think the Spirits industry has evolved?
When we first got started in 2010, people were very skeptical of whiskey made outside of Kentucky. Just as with California wine or craft beer, people are realizing that the person making the product is often more important than geography. It's also true that nearly all of the American whiskeys were exclusively made in large corporate distilleries run by global companies and there really weren't many small, independent players here. So we hope to embody the spirit of a small, nimble, creative, and independent producer.
Tell us a little about your day-to-day role.
I work pretty closely with Phil Morgan, our production manager, and Ryan Ciuchta, our head blender, to ensure that we are making the best whiskeys we can make and keeping our standards high. But I also have an interaction with sales and marketing, so I'm the bridge between the product side and the sales side.
What's unique about Distillery that you like?
Just as New York is a melting pot of world cultures, our distillery borrows from the great distilling traditions from around the globe, from Scotch whisky to American moonshine and everything in between. American whiskey had become very homogenous so to take something that has been around for 400 years and really create something that is very different and revolutionary is unusual, but I think the American whiskey consumer is very ready for this moment. It's a great time to be making whiskey without compromise.
What were some of the challenges you faced when you distilled your first spirit?
We started in a 300 square foot room using 8-gallon pot stills. It was more of a hobby business than a professional distillery but still, we could build the brand and get set up so that we were in a better position when we could afford more expansion. Ours really has been a from-scratch business. We've actually used 4 different distilling setups in our history, but keeping the same pot stills, organic and local ingredients, variety of cooperage, and focus on blending have kept us distinct.
How do you think a distiller can help in driving marketing and sales personally?
The distiller is the person best positioned to be a salesperson at a distillery. One of the great things about being a small distillery is that the chief product officer and the chief financial officer are the same people. In some companies, the product, the engineering, the financing, the sales, and marketing are all done by different companies, creating a mess of competing agendas. For whiskey, where the product is created over many years at a time, having this level of ownership, patience, and investment feels very rarified and very liberating.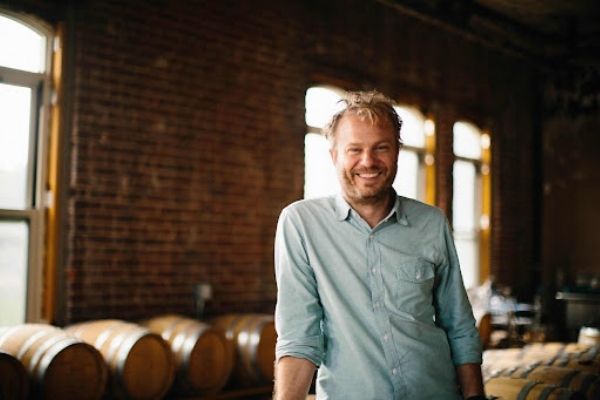 What are some of the essential skills required to distill?
I think any distiller would answer this question differently, but for me: scientific approach, practicality, an engineer's mind, being handy and mechanical, cleanliness and sanitization, organization, and commitment. It helps a little bit to be a hoarder, which is the most important personality trait for a whiskey distiller. Patience and a collector's fortitude are key.
Define a good distiller.
A good distiller will focus on the unaged distillate and everything else will follow. I think this is what has gotten a little lost in commercial whiskey, where all the selling is on age and (for American whiskey) proof. So few American distillers are using pot stills, and the advantages are obvious to me. That's all apparent in the unaged spirit, and so that is the starting place. Whiskey culture looks down on unaged distillate as a quaffable spirit, but I think any distiller will tell you that's the best place to start.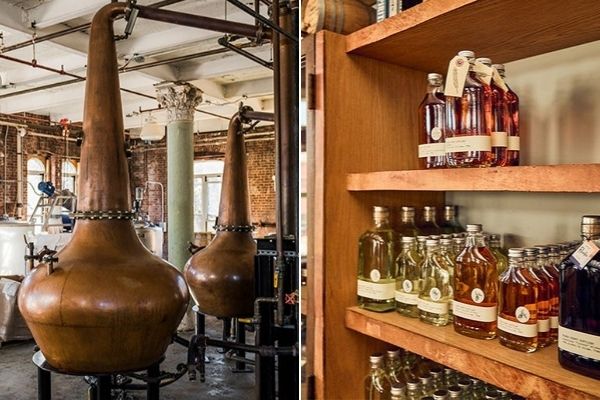 Image Source: Kings County Distillery
What advice would you give to future distillers?
There is a lot of demand for good distillers right now. We've pulled a lot of our team from restaurant and bar service. Still, running a distillery is life's work, so unless you are very committed, it's probably best not to get involved. But for those that do, there is nothing more rewarding than tasting a whiskey you made 7-years ago.
Which is your go-to drink and what is the perfect setting you enjoy it in?
I love a Mint Julep when made with not too much sugar. It's a perfect warm-weather cocktail that suits a whiskey drinker. The production is more important than the ingredients, but when done right, it can be a lovely drawn-out experience. I suggest consuming them only outside on a hot day in a shady place, with not a lot else on the agenda. Bonus points for being around some nature, which we don't have a lot of in Brooklyn, but always is a nice complement.
What do you do when you are not distilling?
My second love is movies, so chances are that's what I'm doing with my time off.
What is your idea of a good life?
Plan for tomorrow, but live in the moment, hopefully with a glass of whiskey in hand.
Header Image: Colin Spoleman (Left), Kings County Distillery Awards (Right). Image Source: ONA, Kings County Distillery
Get In Front Of Leading Bartenders and Grow Your On-Premise Presence. Now Accepting International and Domestic Submissions. Enter Your Brands Before Super Early Deadline Is October 31, 2023, and Save.