24/12/2019 Best Slovenian Gin owned by two friends Bostjan Marusic and Borut Osojnik.
Broken Bone is an idea of two friends named, Bostjan Marusic and Borut Osojnik from Slovenia. Broken Bones is set out to create Gin distilled with the traditional taste in it with a feel of Slovenian. Broken Bones has the guarded secret of botanicals.
Bostjan got with Borut together in 2011 to experiment in the distillery and to make magic happen.
How the name "Broken Bones" came?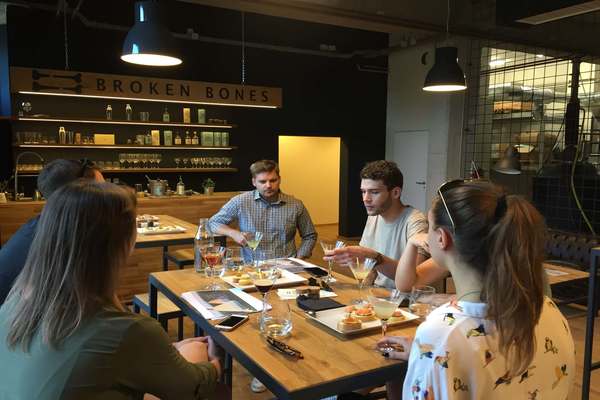 The name "Broken Bones" came from an unfortunate accident. Bostjan Marusic and Borut Osojnik both were filling their first whisky barrel and lead to a mishap where both got injured with Broken Leg and Broken Nose. Seeing the humour in the situation they named their company as "Broken Bones"
Owner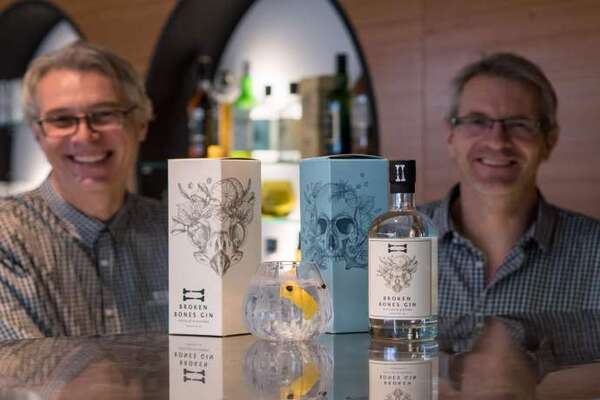 The company is owned by two friends Bostjan Marusic and Borut Osojnik.
Bostjan Marusic
He is a computer scientist and an experienced entrepreneur. His path is led to distilling after marriage into the family vineyard with a tradition. Bostjan had been brewing beer, for which he also took the training. He is studying into distilling diploma from British Institution for Brewing and Distilling.
Borut Osojnik
Borut is a philosophy professor. Borut was importing and selling whisky in Slovenia. Bouts grandfather was an award-winning winemaker. His chemist father invented his own distillery equipment for various purposes including distilling fruit brandies.
Products
Broken Bones Gin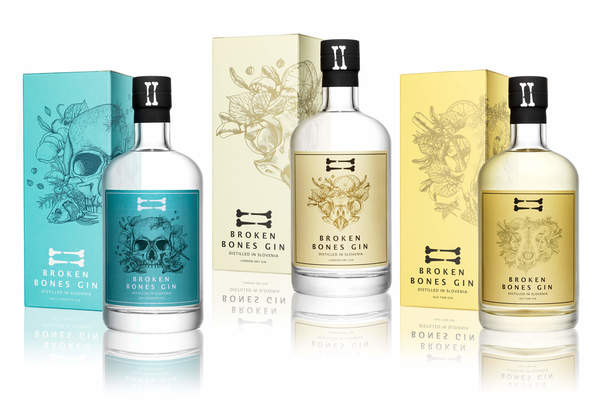 Broken Bones Gin comes with fresh clean design, with their name on the attractive bottle. On the box is a sketch of a bird skull, topped with a crown of gin botanicals. They have a gorgeous presentation box beautifully reflects its brand image.
Broken Bones Gin is smooth and balanced Gin.
A dry styled Gin from Slovenia made with juniper and rosehip from karst region. This crisp Gin pairs with classic tonic.
Ingredients:
Locally Sourced Juniper
Locally sourced rosehip
Linden flowers
Coriander
Cardamom
Angelica root
Liquorice
Orris root
Lemon Zest
Awards
For awards visit here.