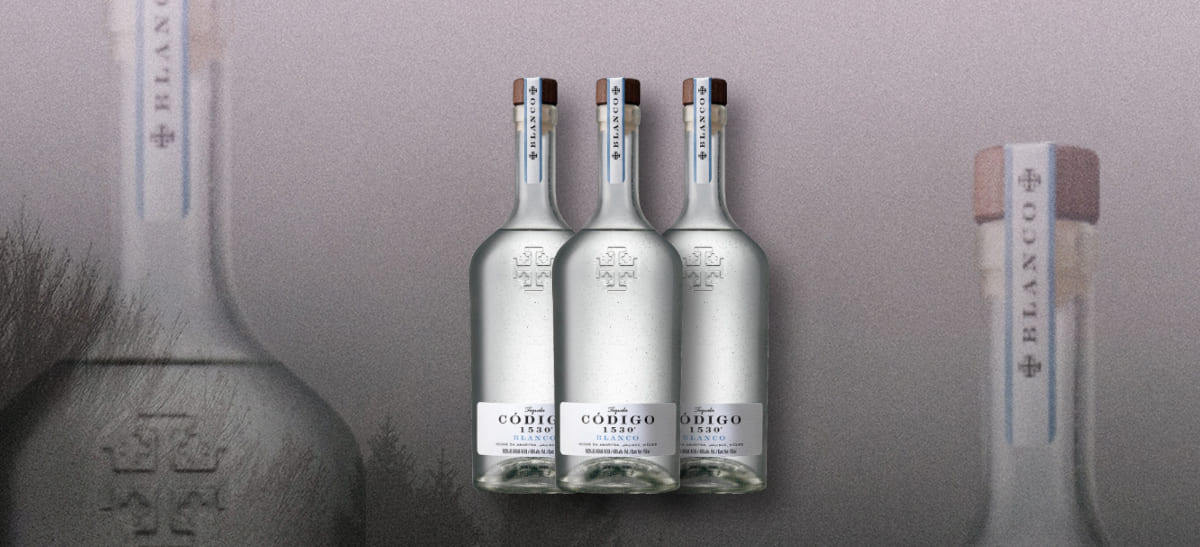 19/06/2019 Código 1530 - Blanco (Silver) takes away a Gold and "Tequila Producer of the Year" at the 2019 Bartender Spirits Awards held in San Francisco.
Código 1530 Blanco from Mexico won a gold medal and "Tequila Producer of the Year" at the 2019 Bartender Spirits Awards held on May 19 in San Francisco, USA.
---
---
The mouth of Blanco (Silver) is earthy and has a mineral character that balances out the citrusy sweetness. Blanco (Silver) is an expression that reflects the pure taste of Código 1530's perfect inputs. It is unrested and it never touches a barrel so that the rich flavor of agave can be fully appreciated. The makers of Código 1530 Blanco take pride in every step of the production process, carefully sourcing only the best ingredients to produce a spirit that requires no resting. The agave used is made sure to be fully matured over 7 years to ensure each agave's Brix level (sugar content) meets the standards.
In Amaitán, every drop of Código 1530's offerings, Blanco, Rosa, Reposado, Añejo, and "Origen," the Extra Añejo is perfected over several generations. The Tequila begins with fully-matured agave aged over seven years, which is cooked in stainless steel ovens, fermented utilizing an organic family baker's yeast in Amatitán, and distilled twice in stills handmade by the distilling family themselves. The Blanco is perfected over a lengthy, 15-day process. The tequilas are rested in French White Oak red wine barrels procured from the Napa Valley, which ensures that each and every barrel is worthy of bearing the Código 1530 name.
For generations, there has been a closely guarded secret among a select group of Mexico's most respected families and Los Bajos' finest jimadors. There are a fortunate few who have had the privilege to taste a private recipe from a little distillery in Amatitán, which they now call it - El Tequila Privado. With no commercial pressure to bring this nameless and unlabeled tequila to market, El Tequila Privado only existed to satisfy the discerning palates of its benefactors. In the small village of Amatián, a local artisan distilling family has passionately crafted this spirit, never veering from the centuries-old codes and customs of Los Bajos: "Los Códigos"
The Bartenders Spirits Awards, organized by the Beverage Trade Network is the leading spirits competition in the USA that rates the spirits with the focus of the bar industry. To evaluate the entrants, the Bartenders Spirits Awards invites Bartenders, On-Premise Buyers and Bar Managers from around the world. These leading spirits experts judge the spirits with the aim to provide independent and honest reviews for brands targeting the US on-premise trade.
To check out other winners, click here.
To know more about the competition, click here.
2023 Submissions are closed. The Deadline for receiving samples in the warehouse is April 30, 2023.