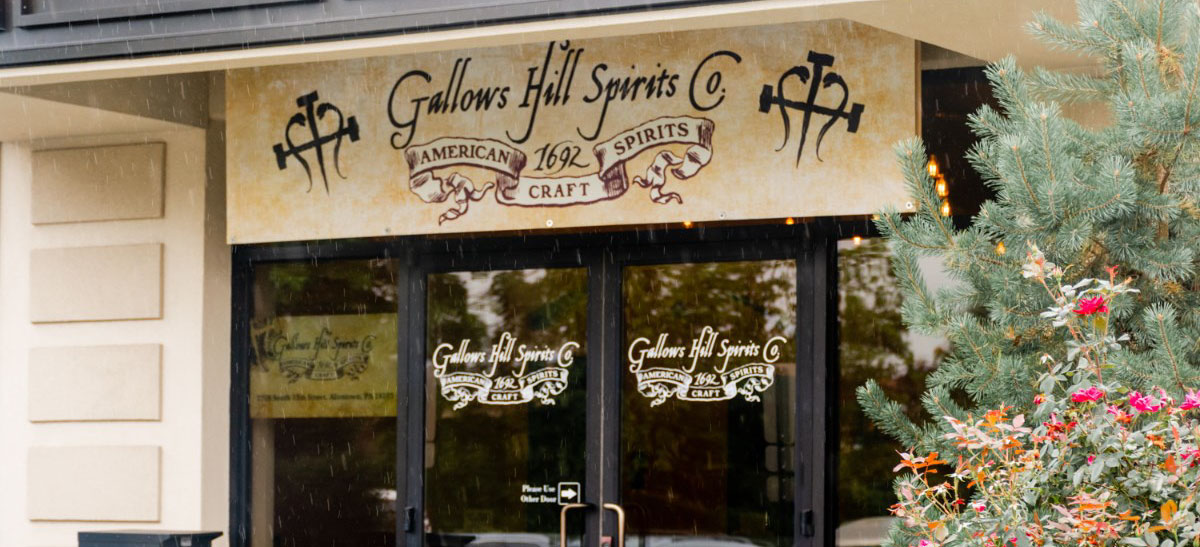 02/07/2020 With a Gold, 2 Silvers & 5 Bronze, the USA's Gallows Hill Spirits Co. Shines at the 2019 Bartender Spirits Awards.
United States' spirits producer - Gallows Hill Spirits Co. shone at the 2019 Bartender Spirits Awards by winning 8 medals, a Gold medal, 2 Silver medals & 5 Bronze medals.
Founded by Bob Piano & Scott Minnich, Gallows Hill Spirits has a rich and interesting history. A history full of witchcraft, unbelievable happening & tragic stories - visiting Gallows Hill Spirits Co. would be like unturning a new page of experience.
To read the whole story, click here.
Today, 10 generations after the place got its name, at Gallows Hill Spirits, located in Allentown, Pennsylvania the story continues as the craft distillery & brewery carry on efforts to bring to market some magical rums and whiskeys infused with unique botanical flavors. Smooth and lively, these easy drinking spirits can be enjoyed straight or mixed.
Gallows Hill Spirits Co. won a Gold medal for its Divination Gin, a Silver medal for Limoncello di Piano, a Silver medal for Tituba's Gold Rum, and Bronze medals for Soothsayer Vodka, Moonstone Rune Moonshine, Tituba's Silver Rum, Barrel Aged Moonshine (Corn & Cane) & Vanilla Chai Cream at the 2019 Bartender Spirits Awards.
To evaluate the entrants, the Bartender Spirits Awards invites a leading panel of top-level experts only; the experts who are involved in direct commercial buying activities for selling spirits to the consumers. They are the professional spirits buyer who selects spirits every day to go on the shelves of the restaurants, hotels, supermarkets, and spirits stores.
Bartender Spirits Awards, organized by the Beverage Trade Network, is focused on the needs of the U.S. on-premise establishments such as bars, restaurants and clubs and is the only competition of its kind that is judged solely by bartenders, bar managers, bar owners and other professionals within the industry.
To check out other 2019 winners, click here.
To know more about Bartender Spirits Awards, click here.