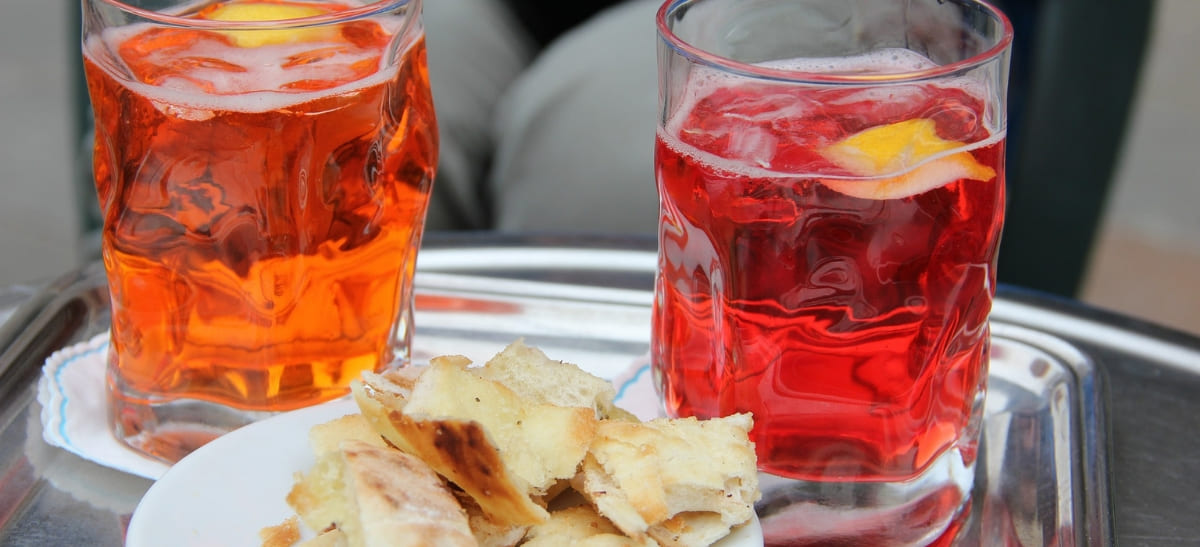 16/04/2020 Wake up your taste buds and get your saliva glands pumping to savor the taste of a meal
Aperitifs- drinks you have before meals which are perfect for serving at dinner parties or ordering at restaurants as a nice primer for the meal. The idea behind having an aperitif before you sit down for dinner is to prepare your taste buds and palate for the upcoming meal to enhance the flavors so you enjoy your food more. They are typically lower in alcohol, usually refreshing and light and sometimes bitter.
---

---
Here is a list of pre-dinner drinks or aperitifs which will prepare your taste buds for future meals.
Campari
If you like a bold bitter cocktail then Campari is certainly for you. This red ruby Italian drink can kick off a meal in style and train your palate to savor the taste. Since Campari is bitter adding soda helps, in fact, a fair amount of chilled soda can open up Campari nicely, turning it into a more nuanced drink. You may not enjoy Campari the first time you taste it, give it another try, with little time you can develop a palate for it and this cocktail may even become a new favorite.
[[relatedPurchasesItems-31]]
Cynar
Cynar is a much loved Italian bitter liqueur, named for the artichokes that are the main flavoring ingredients. It can be consumed by itself or in a number of cocktail. Traditionally served as an aperitif, Cynar has the kind of deep, resolute bitterness that also marks its role as a valued digestif, a drink that helps salve the effects of a heavy meal.
Aperol Spritz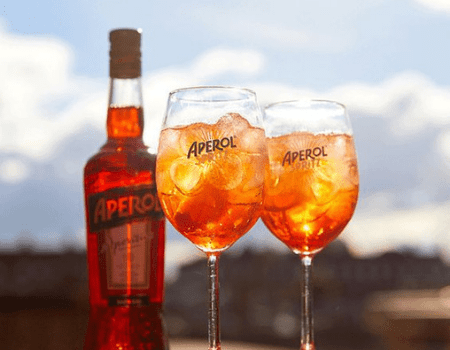 If you're not quite ready for the bitterness of campari or cynar, Aperol is a sweeter, more accessible and a downright drinkable option. It is traditionally served in a wine glass with several cubes of ice and a slice of orange. The simplicity of the sparkling orange accents all of those herbs and spices without interfering with the dish.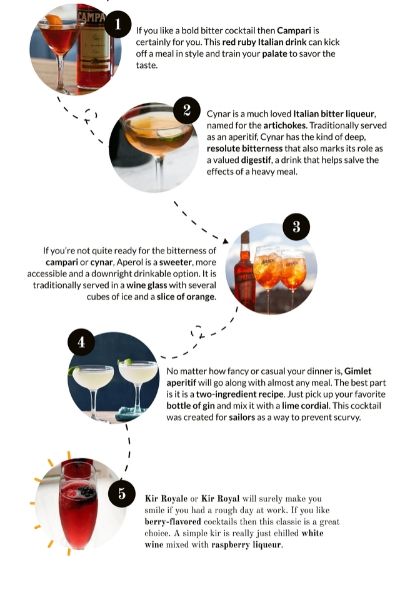 Gimlet
No matter how fancy or casual your dinner is, this basic aperitif will go along with almost any meal. The best part is it is a two-ingredient recipe. Just pick up your favorite bottle of gin and mix it with a lime cordial. This cocktail was created for sailors as a way to prevent scurvy. It didn't take long to realize that this medicinal drink was delicious and here to stay. This light, refreshing cocktail is perfect for summer dinner parties.
Negroni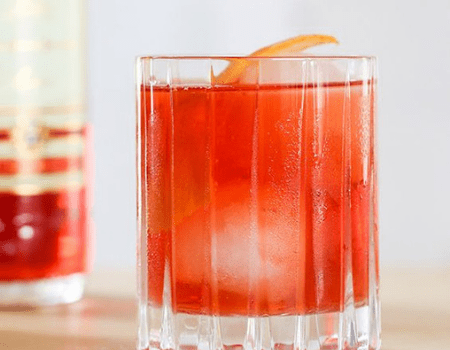 Equal parts of sweet vermouth, gin, campari creates this iconic before dinner drink. This punchy cocktail can prep your palate for any meal. It is believed that the drink was first created in Florence, Italy, when Count Camillo Negroni asked his bartender to make him a bit stronger drink of campari, sweet vermouth, and soda water. The bartender swapped soda water for gin and changed the lemon garnish to an orange peel to differentiate between the newly created beverage.
Kir Royale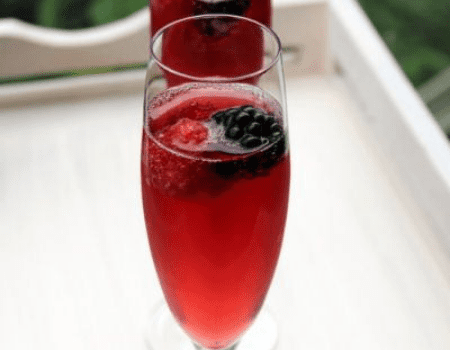 Kir Royale or Kir Royal will surely make you smile if you had a rough day at work. If you like berry-flavored cocktails then this classic is a great choice. It also makes a good option to be served at a business reception or casual cocktail party as it is a simple mix of sparkling wine and blackcurrant liqueur. A simple kir is really just chilled white wine mixed with raspberry liqueur.
Imbue Bittersweet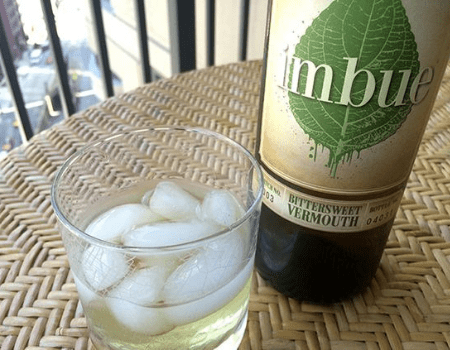 An all-American aperitif which is designed to be drunk on its own and not mixed in a martini. There's more pronounced bitterness here and bracing herbal aromas. If you like Amaro, you'll like this.
French 75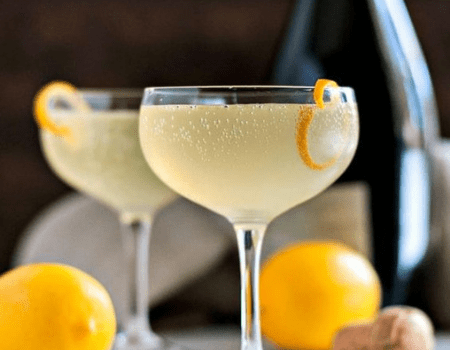 No aperitif menu would be complete without some bubbles. The French 75 is a refreshing and citrusy, sparkling gin cocktail that packs a punch. This perfect cocktail can lift your mood in no time. It is a combination of gin, lemon, simple syrup and champagne. It is named after the 75-mm field gun used by the French military which was commonly used in World War I. The French 75 is one to turn to in times of celebration.
Autumn Spiced Tonic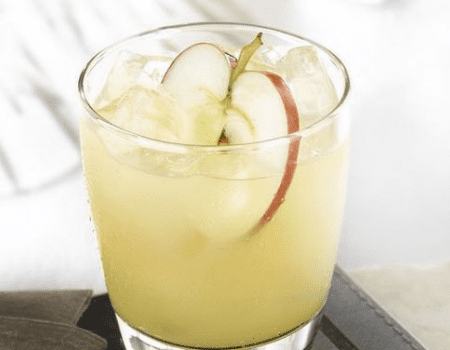 This effective aperitif is the dry profile of tonic water is inspired by the falling leaves of autumn. Autumn spiced tonic brings in a seasonal twist, with the infusion of apple, pear, and cinnamon it is easy to make. It is ideal for autumn dinner parties.
Martini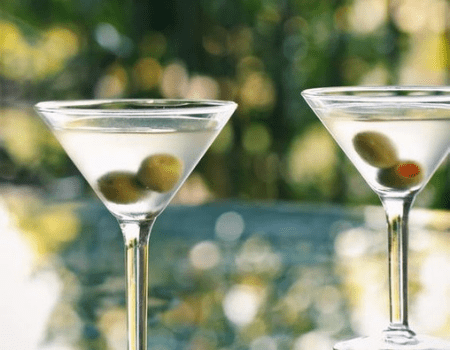 When no other cocktail seems perfect for the dinner table, one can always fall back to a classic Martini. This epitome of aperitif complements to any meal along with that it also makes a great choice because the recipe can easily be adapted to individual tastes.
Park Avenue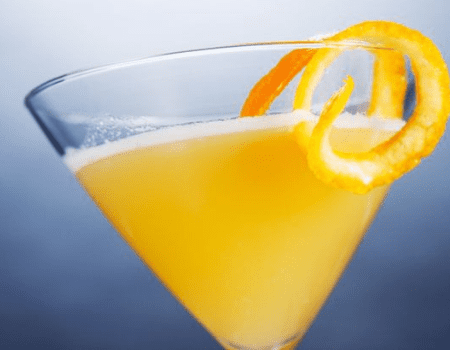 This pineapple flavored aperitif is refreshing as well as perfect for hot summer days. This drink is also excellent for those who do not enjoy the dryness of the classic Martini, but are looking for something very similar. The pineapple and vermouth get along really well creating a mix of sweet and herbal notes with a hint of bitterness.
Manhattan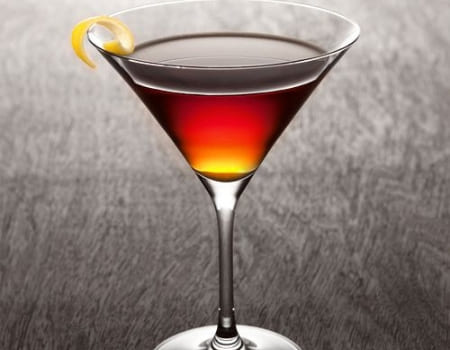 It is one of the oldest and truly classic cocktail. This simple drink requires just a few ingredients. You can choose between rye whiskey, smooth Canadian whiskey or bourbon and mix it with sweet red vermouth. In addition, the Manhattan usually includes two dashes of Angostura bitters. The Manhattan drink is usually "straight up", i.e. without ice, served in a pre-cooled cocktail glass.
Image Courtesy: Pinterest
**
Also check out
New York Bars You Should Not Be Missing Out On
Get In Front Of Leading Bartenders and Grow Your On-Premise Presence. Enter Your Brands Before the Early Deadline Is January 31, 2024, and Save.