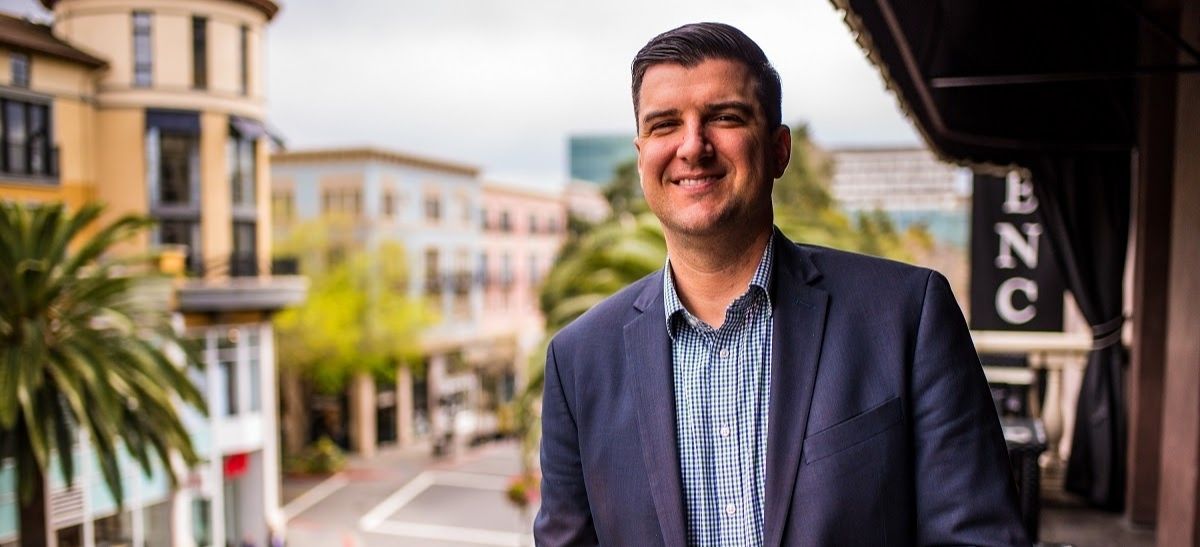 18/01/2021 "Being innovative with drinks is always great but I feel being consistent with recipes is even more important so guests come back and get what they are expecting," - Jonathan Whitwell, Director of Food and Beverage at Valencia Group.
I started working in the restaurant business when I was 19 just to pay the bills, but I fell in love and made it a career. I am currently working as director of food and beverage at the Hotel Valencia Santana Row in San Jose, California, and also a judge at the Bartender Spirits Awards
How according to you has the role of the Bartender evolved, especially now during Covid times?
In Santa Clara County, we have had little to no opportunity to serve drinks. In the brief times we could operate, we definitely had to pair down the number of spirits behind the bar and we focused a lot more on batched cocktails.
What are some of the most important skills for a bartender to have?
Diplomacy and the ability to be a social chameleon are key with guests. Being innovative with drinks is always great but I feel being consistent with recipes is even more important so guests come back and get what they are expecting.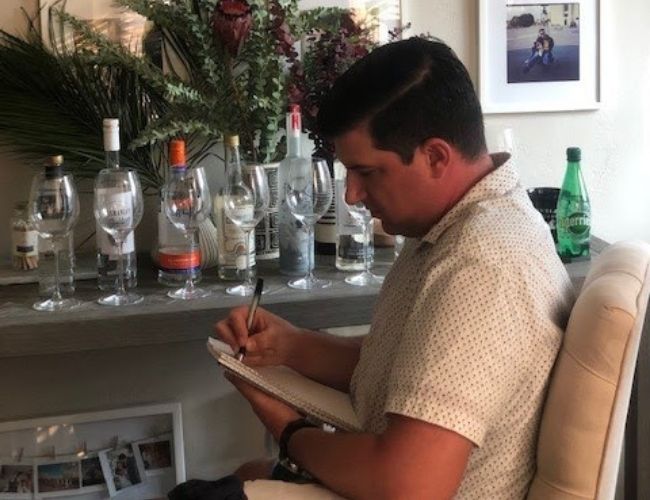 (Home Judging)
What do you look for when you plan to buy spirits for your bar?
Price and quality are obviously at the top of the list. Beyond that, I tend to look for something unique other bars in the area aren't offering. I also look for local gems, charitable brands, and eco-friendly brands.
What support programs work best for you from suppliers?
Suppliers that come in and support their brand are always the best. Getting a collaboration on social media is key these days too. Also, I love to see usable swag: Copper mugs, glassware, martini tins, bar mats, etc. It's surprising how often these products miss the mark (copper mugs aren't a standard size, glassware doesn't stack well or breaks in washers, poorly weighted tins, etc.)
What cocktails and drinks trends you see in 2021
I would love to see more barrel-aged gin cocktails. I think we will see fewer vodka sodas and simple drinks because that is what people have been making at home. I think people will opt for the complicated drinks they haven't been able to easily make on their own.
With the current pandemic, what will the F&B industry look like in the near future?
Focus on going and eventually outdoor and maybe even indoor with masks. In the bay area we will probably just slowly go through the same steps we went through last year. Hopefully this time we won't have to go back again!
Are there any permanent changes Covid will create in the bar industry?
I hope not! I think 2021 will be a transition back to what we used to know as the bar scene. I think by 2022 things will be essentially the same as before. Maybe not buffets, though.

---
About Bartender Spirits Awards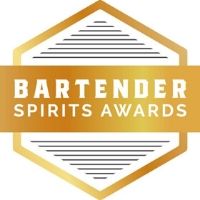 Bartender Spirits Awards gathers the top on-premise buyers, bar managers, and bartenders who have a direct influence on the US on-premise market.
Grow Your On-Premise Brand Presence In The US Market by put your spirits in front of them and get rated by Mixability, Balance & Versatility, Price, Packaging, and Taste, Mouthfeel, & Finish. Registration Portal is now Open.
Deadline For Submission Is Approaching Fast
Leading spirits brands from around the world now have an opportunity to grow their business and gain the attention of top on-premise buyers, Bar managers, bartenders, and influencers within the U.S. on-premise industry. Time to submit your spirits in the 2021 Bartender Spirits Awards.
KEY DATES
Special Pricing ends on March 31, 2021 ENTER NOW
Warehouse Closes For Samples: April 23, 2021
Judging: May 17, 2021
Winners Announced: May 31, 2021
FEE SCHEDULE (Per Spirit)
$145 - Special Pricing - Now till March 31, 2021
$165 - Regular Pricing - April 01, 2021 to April 20, 2021
Quantity Discount Now Available
3 to 9 entries: 10% discount
10 to 14 entries: 15% discount
15 or more entries: 20% discount
(Price in USD)
2021 Registration Are Now Closed.