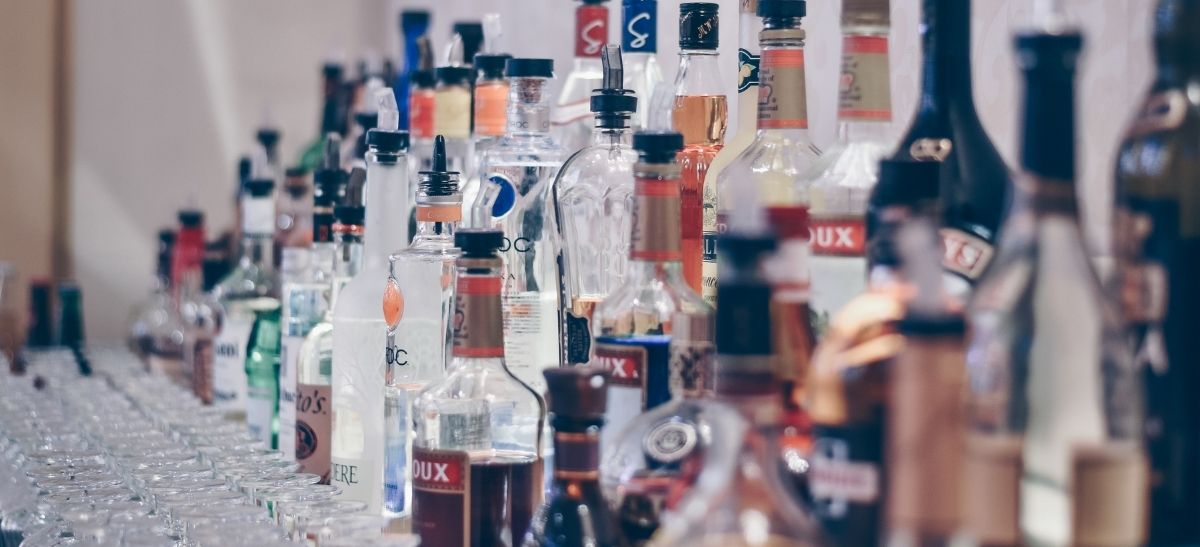 19/12/2020 Here are 10 strong deals that spirits brands can offer consumers, with guaranteed ROI. 
A good deal will always attract lots of consumers, especially in the current situations, where most consumers are ordering their spirits at home and building their at-home bar. With the lowered income levels right now, a lot of consumers are figuring out how to grab the best spirits out there.
As a spirits brand, if you're looking to sell your spirits right now, a great way to do it is by offering your consumers deals that they cannot look past. Your deals need to be strong and attractive that consumers will not be able to say no.
Here are 10 strong deals that spirits brands can offer consumers, with guaranteed ROI.
A one-on-one deal
This has been the simplest and one of the most attractive deals for a long time. Consumers are highly attracted by getting a free bottle along with their purchase. As a spirits brand, you need to figure out your costing and all prices, and then offer your consumers this deal. It can be done in different ways such as:
Offering the same bottle
Offering a different bottle
Offering their choice of bottle
Or offering spirits from a selected range of spirits
Throw in samples with every order
Consumers are always looking to try new things, but they might not exactly want to purchase them, especially right now, with lower incomes. So, a great way to get consumers to purchase your spirits is by offering mini's of your spirits with each order. What you can do is create a few terms and conditions for it, for example, offers above $15 will receive one sample, offers above $25 will receive 3 mini's and so on.
Offer free delivery
You're probably already online by now, most brands are, since consumers are shopping online more than ever. If you're not, then you definitely need to invest in online channels. When consumers order online, the one thing that tends to pinch them is the delivery fee. As a brand who is looking to sell more, you can waive the delivery fee for consumers in a closer proximity, or for consumers who have a larger order, or if your logistics and financials agree, then you can offer everyone free delivery.
Discount on the first order
This deal is put in place to reel in new consumers. When promoting your brand, and marketing your spirits, a great deal to put in place is to offer a discount on the first order. When consumers see that they are getting what they want for a lesser price, they're bound to click onto your website. Along with that, this deal will also be spread with word of mouth, which in turn will help you gain more sales.
Discounts on offers through social media
Not only is this a great way to reel in consumers, but it's also a very powerful way to build your brand's online presence. What you can do is tell consumers that if they place an order through social media, they will get a discount code that they can use. This will incline them to order through your Instagram/Facebook page, rather than going through a third party website.
Offer a ready to mix cocktail package
With consumers still wary of going to bars, at-home-bars are becoming the new thing. However, gathering all the ingredients to make cocktails, and knowing the right amount of mixers to put in is something that consumers usually struggle with. You can build a ready to make cocktail set with your spirits, where you put in all the ingredients needed for consumers to make the cocktail. You can do this with one serving, two serving, or however you wish.
Offer a free tasting session
Consumers love tasting alcohol before they buy it, however, that is not always possible. What you can do is offer a free tasting session to your consumers once they purchase an order. So for example, if they order vodka, then you can offer a whiskey tasting session after that to attract them to your other spirits as well. Whether they drink that particular liquor or not, no one is going to say no to a free tasting session.
Offer a guide to spirits along with their purchase
Promote your spirits by telling consumers that you will offer them a guide that will help them create the perfect cocktails, food pairings, and more. The more value and knowledge you provide to your consumers, the more they will be inclined to shop from you. For example, if you're selling gin, you can offer a gin and food pairing guide.
Offer a free bartending class with orders above a certain amount
Like we've already established, consumers are building their at-home bars vigorously right now. When consumers purchase a certain amount of liquor from your brand, you can offer them an online bartending session with a widely accredited bartender. This will push consumers to shop more.
Spirits packages
The simplest deal of all, and the one that works the most - packages. You can offer four different spirits for a minimal price, or during the holiday season you can offer gift sets, and if there's a festival coming up, you can offer a discounted package of different spirits for that too.
Deals and discounts always help brands sell, all you need to do is market it correctly, and make sure your deals and discounts are profitable to you as well.