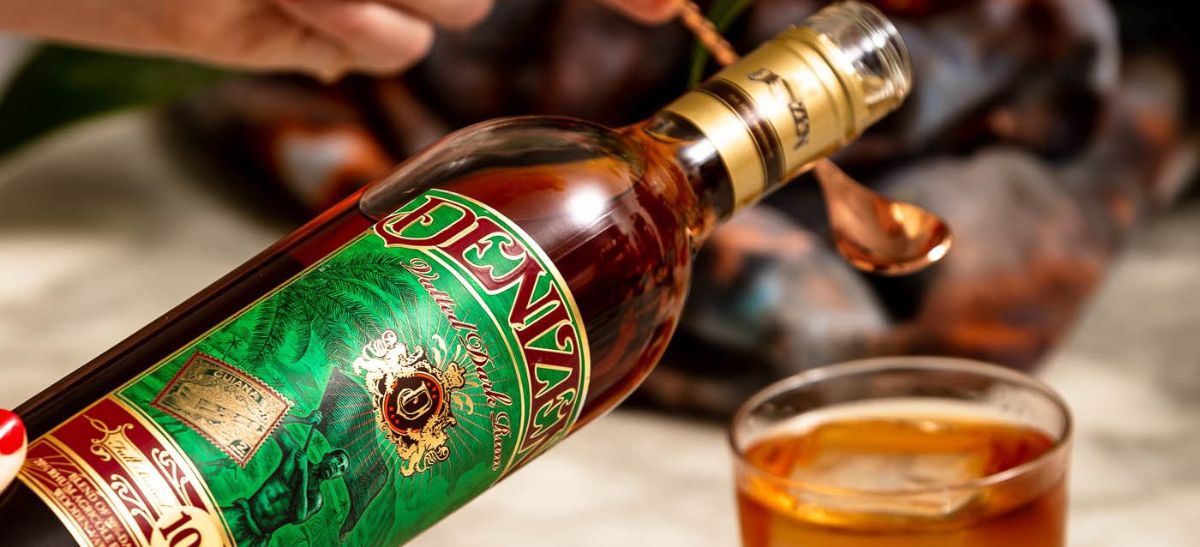 17/06/2022 The results of the 2022 Bartender Spirits Awards are in, and we are thrilled to announce that Denizen Vatted Dark Rum has been awarded the "Best Value of the Year".
Guyana's Denizen Vatted Dark Rum wins a double gold and the Best Value of the Year at the 2022 Bartender Spirits Award, held on May 15 in San Francisco, USA.
Denizen Vatted Dark rum is an iconic rum for people who try to break free from the traditional path to adulthood. Denizen can be your choice of drink too if you are that person who fearlessly chooses your path and follows it with passion, seek new things, and explore new places.
In a quiet street in Amsterdam with less traffic and nothing spectacular to see you will get a few practitioners of alchemy who takes common ingredients and turn them into some amazing drinks. They are the master blenders of rum and they have been in this profession since the 1700s. These master blenders freed the flavor of the rum that has been distilled out by the mass producers. They went to Trinidad where they hand-picked every barrel of white rum that will be aged for 5 years, and give it time to mature, mellow, and develop complexities in the oaken casks. They even traveled to Jamaica to select 15 different types of pot still rums. And finally, they were successful in their quest. They gathered hundred years of tradition and experience to produce Denizen. It is not only a unique rum, but it is a rum with character and taste unlike most other white rum or dark rum with overpowering taste.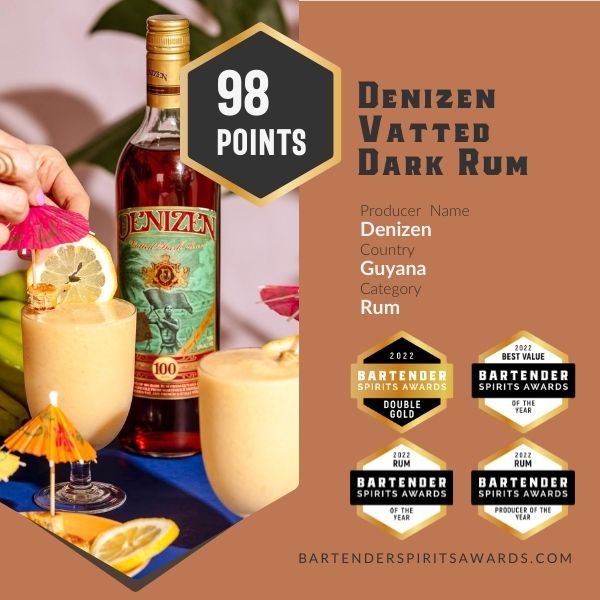 Denizen is for the new millennium, who have the courage to find their own way, refuse to accept life as they find it, and shape it according to their vision. They have three different types of rum that pay homage to the Dutch, Trinidadian, and Jamaican heritage, the places filled with rich histories inspired by their Liberated Spirit. The Denizen Vatted Dark Rum had already won a double gold medal and the best value of the year award in Bartender Spirits Award 2022, other than that they also have Denizen Aged White Rum and Denizen Merchant's Reserve.
The Denizen Vatted Dark Rum pays homage to the courageous slaves who rebelled against the British colonist. If you are a supporter of liberated spirit then the Denizen Vatted Dark Rum must be your choice of drink. It is filled with rich history and flavors because the rum combines dark rum blended in the old vatted style. Most of the rum is produced in Guyana, which is the home of the most fertile rainforest and where the flavorful sugarcane grows with rich flavors of caramel, burnt sugar, and cacao. The rum is distilled from a collection of antique stills and fresh unaged Rhum Agricole is added to it to provide it a backbone of vegetal aromas.
With every sip of the Denizen Vatted Dark Rum, you can feel the floral and tropical fruity aroma of sugarcane, baking spices, and peach on your nose. The sweet fruity flavor of sugar-crusted peach and starfruit in the rum will fill your palate with a pleasant finish.
Name- Denizen Vatted Dark Rum
Producer- Denizen
Country- Guyana
ABV- 50%
Judges' tasting notes
"Pleasant floral and tropical fruit aroma with cane, baking spices, peach, and fruity notes on the palate. Balanced and smooth flavor profile and a pleasant dry finish."
Here are the top winners of the 2022 Bartender Spirits Award
Best Rum of the Year: Denizen Vatted Dark Rum, Guyana
Best Gin of the Year: Lyng Norwegian Botanical Gin, Norway
Best Cognac of the Year: Rémy Martin XO, France
The full list of medal winners can be viewed at Bartender Spirits Award Website
Hosted by Beverage Trade Network, Bartender Spirits Award is the most prestigious spirits competition in the United States, judging spirits with a focus on the bartending sector. BSA's goal is to offer The Best Spirits For The On-Premise Sector in the United States. The Bartender Spirits Awards will acknowledge, encourage, promote, and celebrate excellence in the beverage sector in the United States, as it is "judged by bartenders, bar managers, and off-premise managers for the on-premise business."
To know more, you can visit Bartender Spirits Awards.