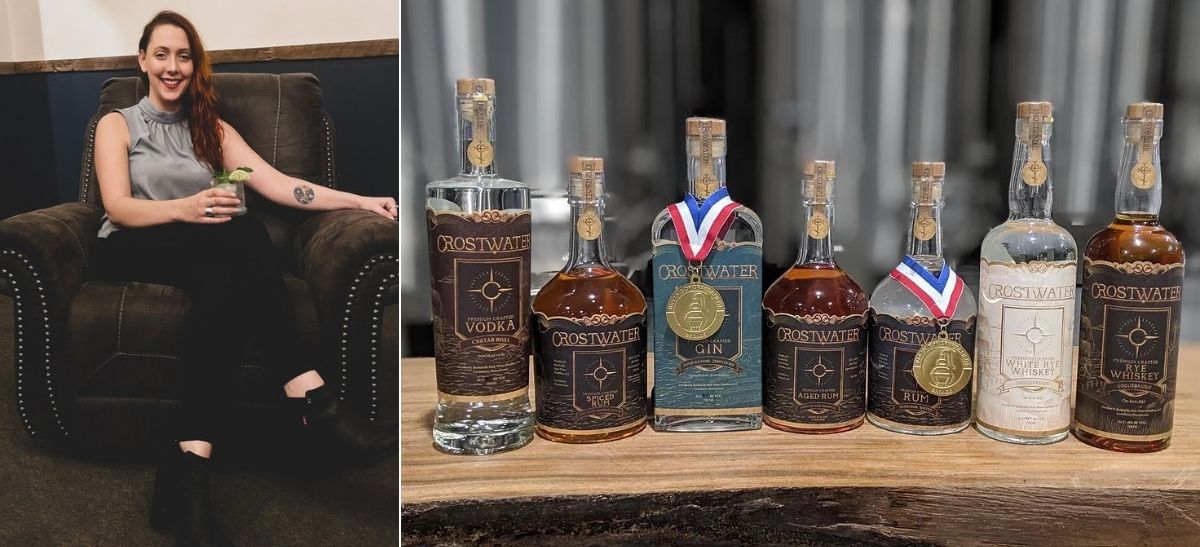 11/02/2022 Lexi Close is the Head Distiller of Crostwater Distillery and KLYR Rum. She shares her journey as a woman in the distilling industry and what it takes to be a self-made distiller.
With an educational background and experience in the music industry, Lexi Close worked in many industries during her college years. Her drive to learn something new and help her parents in starting a distillery inclined her towards the spirits industry. With a passion for pushing boundaries, Lexi started learning the art of distillation and later became the Assistant Distiller at Crostwater Distillery. Honing her skills over the years and developing new innovative products led her to become the Head Distiller of Crostwater Distillery and KLYR Rum. Crostwater's Rye Whiskey has been the winner of the Silver Medal at the 2020 Bartender Spirits Awards. Lexi approaches spirit creation with the same enthusiasm one uses to create music or art.
[[relatedPurchasesItems-31]]
What has your distilling career been like? Tell us a little about your background.
I had an interesting introduction to distilling and what is now my role. I got into it because my parents decided they wanted to start a distillery. I really wanted to help out however I could and learn more about what actually goes into making all the spirits consumers know and love. When we originally opened we had another distiller, and I was just helping out more in our tasting room and giving a hand wherever I could. We started to do more business and were in need of an assistant distiller. I hopped on the opportunity to learn new skills and be a more hands-on part of the process. Shortly after I started our previous distiller left to pursue other passions and I took over from there. All my training and background have been from those first few months on the job and then trial and error as well as research. I seemed to take to it very well, and I love what I do.
How do you think the Spirits industry has evolved?
The spirits industry is expanding to be a lot more inclusive and creative from what I have seen over the past few years. I am seeing more and more women in distilling which I love, but the products themselves are also more diverse. I have seen more and more in the development of flavor and how we as distillers can achieve the best product through our process. Whether it's getting new equipment that allows you to be precise in the parameters you manipulate or trying to improve the efficiency of your existing processes. I have also seen it shift towards adding interesting botanical combinations or natural flavorings to make something new like ready-to-drink cocktails. These new types of products draw in new customers that otherwise might not have tried what you have to offer.
Tell us a little about your day-to-day role.
I am currently the only distiller for Crostwater Distilled Spirits and KLYR Rum. So I do everything from start to finish myself. We have a grinder in the house that I will weigh out and grind grain through for mash. On any given day I could be mashing, starting or monitoring fermentation, stripping low wines, distilling out a finished product, blending, barreling, bottling and packaging, and some days all of the above. I love that I get to be a part of the product every step of the way. It makes seeing the products I make and put so much love into, in the hands of happy customers so much better. It truly is a very rewarding job.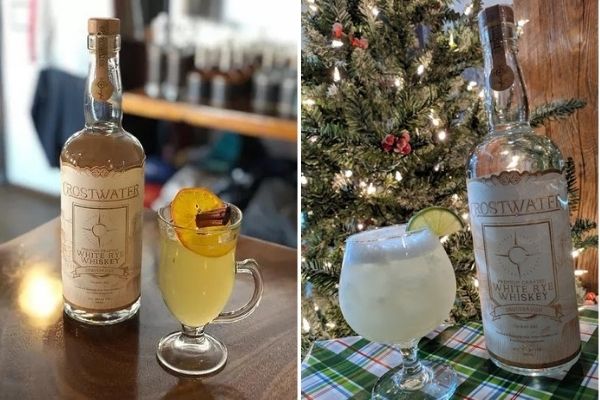 Image: White Rye Whiskey, Source: Crostwater
What's unique about Distillery that you like?
I love that distilling is a science and that it very often is a bit of a puzzle. If something doesn't go as I would expect it to I love getting to problem solve and discover where something small might have changed and learned something new in the process. I also love that there seem to be endless possibilities as far as flavors and combinations that you can play with.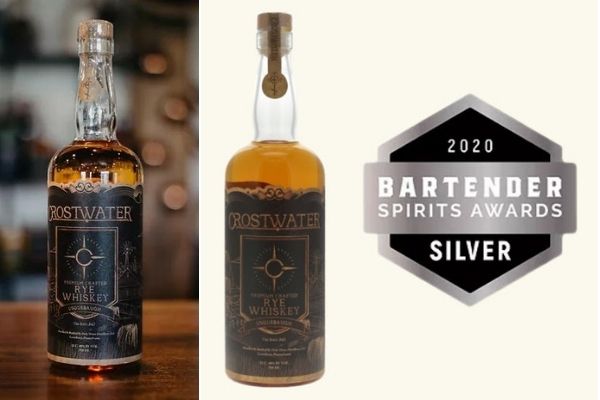 Image: Crostwater Rye Whiskey - Silver Medal Winner of Bartender Spirits Awards 2020
What were some of the challenges you faced when you distilled your first spirit?
The biggest challenge for me has been expanding with new equipment and making sure that our product stays consistent as we transition. About a year and a half ago we got a new finishing still that was over twice the size of our original and from a different company. Though the process was at its base the same and it took a little adjusting to get the product to where it was when we had our smaller still. For me, it is extremely important that what I put out is the best product I can, and that it is consistent for customers who love what we make.
How do you think a distiller can help in driving marketing and sales personally?
I think anyway that a distiller can get out and talk about what they make and how they make it great for marketing and sales. When people hear your story and see your passion they want to support that.
What are some of the essential skills required to distill?
The most essential skill in my opinion is great problem solving second is a great organization and the ability to be adaptable. Not every day is a perfect day, and sometimes the problems that you run into are unusual and tough and it can take a lot of creativity to solve them. Don't be afraid to ask for help! I have found that the spirits community is one of the most welcoming industries.
Define a good distiller.
A good distiller is someone who is knowledgeable but knows they can always learn more, cares about making quality products, is creative, and is passionate about their work.
What advice would you give to future distillers?
Shadow, apprentice, assist at as many different places as you can. There is so much to learn and appreciate in this profession and I have found the best way is to learn on the job. Each distillery does things a little differently, and the more you can learn about what processes work for you, as well as what is required to make the product you want to make, the better off you will be. You then have established connections to who you can reach out if you ever have questions.
Which is your go-to drink and what is the perfect setting you enjoy it in?
My go-to drink is either a dirty vodka martini or a gin and cranberry. I really enjoy just drinking with friends or family in any sort of relaxed environment.
What do you do when you are not distilling?
When I'm not distilling I am either spending time with friends, enjoying music be it live or in my home, painting, or spending time outside taking in and seeing as much as I can of the world around me.
What is your idea of a good life?
A good life is one where you are happy with who you are, you enjoy what you are doing day today, you are constantly learning, and you take advantage of the opportunity to be kind and have positive experiences with others.