19/03/2021 The Bartender Spirits Awards only works with judges that have direct buying responsibilities and understand the disciplines by which certain spirits are chosen to go on drinks or cocktail list or not.
The countdown has begun for spirits brands and drinks producers to get their products into the 2021 Bartender Spirits Awards. But when they do they will then come under the scrutiny of the competition's roll call of judging talent made up of some of the US's most celebrated and respected bartender talent.
The knowledge and craft that goes into the award-winning entries in the Bartender Spirits Awards is matched by the expertise and know-how of the teams of judges that have been recruited to help taste and assess the products entered.
It is, though, the high caliber of judges selected to take part that makes the Bartenders Spirits Awards stand out.
To win a Gold, Silver, Bronze medal, or a Special Category Award in this competition means you have caught the attention and got the respect of some of the bar industry's most acclaimed professionals. The very people who are deciding which spirits and brands should end up on the back bar of some of America's most exciting and influential outlets.
The Bartender Spirits Awards only works with judges that have direct buying responsibilities and understand the disciplines by which certain spirits are chosen to go on drinks or cocktail list or not. Those are also the same disciplines by which distillers or brand owners develop the brands they hope will get on to those lists.
Judging criteria
The Bartender Spirits Awards are unique in that they don't just judge a product on its quality. That is a given. To be a medal winner it also needs to amongst the best in class when it comes to how commercially viable it is in terms of price, offering value for money, and the creativity and relevance its packaging and design has to its target audience and customer base. The same criteria by which professional spirits buyers also score and assess any new product.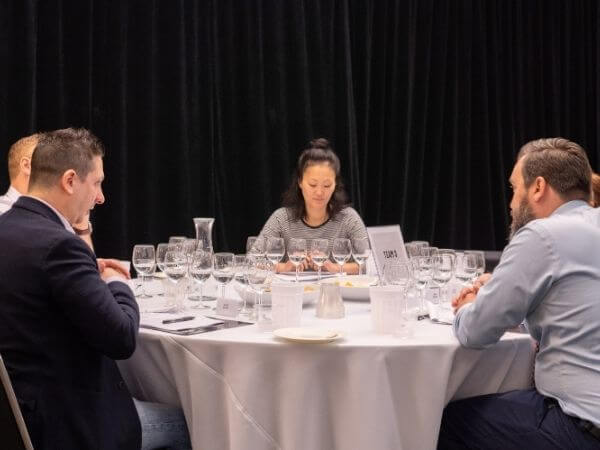 To be a medal winner a product will need to score highly across the following key criteria.
Mixability: how suitable is the product for sitting on a back bar and having multiple uses to be mixed with other brands and ingredients to create quality cocktails.
Balance and Versatility: how balanced is the product in terms of its flavour and aroma and how flexible is it to be matched with other products.
Taste, Mouthfeel and Finish: how does the product perform and sit in the mouth in terms of the taste on the tongue and roof of the mouth. How does the mouth feel after the product has been drunk.
Packaging: how does the overall design match what the product is about in terms of its creativity, labeling, design, back-bar appeal, and functionality (including shape, size, weight, and ease of pouring).
Value: how does the price of the brand match its overall offer. Does it offer value at that price?
A judge is asked to give a score out of 100 first and then a separate weighted score will be given for each of the parts of the judging process. Both scores are then added up to give a final amount from which individual prizes will be awarded.
The Bartender Spirits Awards also provides an added value feedback service where the judges will provide detailed feedback on each criterion and how that product has fared.
Judging process
All spirits entered are organised into flights and then assessed based on their style and origin.
Initially, all spirits are tasted blind to determine their quality.
Judges are then be given a briefing document setting out the spirits' price and target consumer and trade channel where it wants to be sold. Only then will judges be asked to give their score for quality based on the initial blind tasting and then additional knowledge about the spirits' price and market position.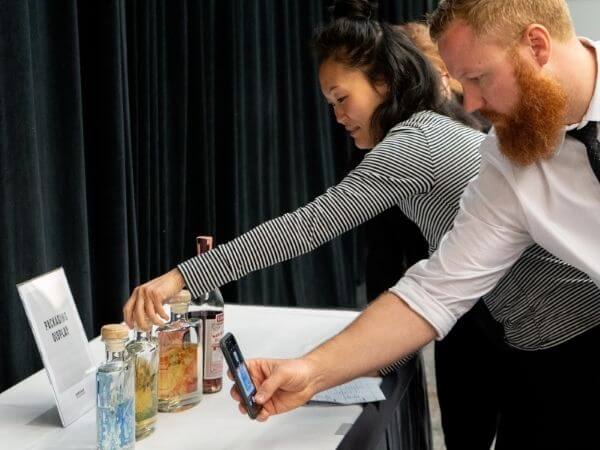 The judges will then be handed the bottle or format for them to be able to assess, in detail, the design, label, and packaging and determine how well that matches up to, or complements the quality of the spirits and its price point.
The judges will then discuss the spirits as a whole to help allocate scores in the three judging areas.
Medal scores
Here are the points needed to win different medals:
* Double Gold (96 Points and Above)
* Gold (90 Points - 95 Points)
* Silver (80 Points - 89 Points)
* Bronze (70 Points - 79 Points)
Judges
Here is a selection of the judges taking part in the 2021 competition.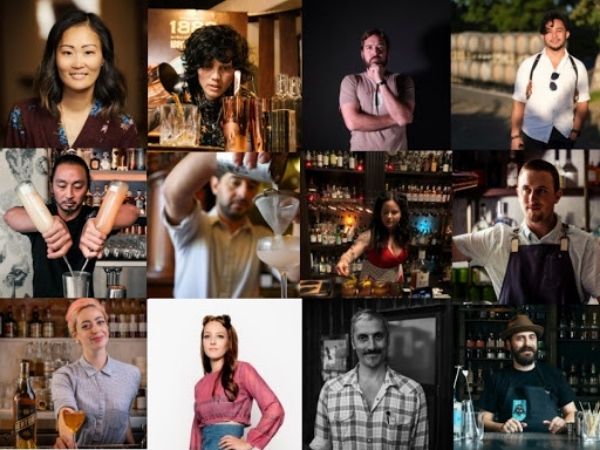 *Nora Furst: partner at West Beverage Consulting and beverage director of Uma Casa, San Francisco.
*Zachary Faden: lead bartender and manager at Brasserie Liberté, Washington DC.
*Eryn Reece: head bartender at Banzarbar, New York.
*David McPhillips: director beverage strategy & innovation for Buffalo Wild Wings, Atlanta.
*Juyoung Kang: lead bartender at the Dorsey, Venetian Resort, Las Vegas.
*Natasha Mesa: head bartender and bar manager at Deadshot PDX, Portland.
*Elizabeth Peik: bar manager at Rusty's Bar and Grill, San Francisco.
*Brian Walker: bartender at Maybecks, San Francisco.
*Yong Zhu: lead mixologist at China Live Ventures Limited.
* For a full list of the judges click here.
Submission Ends On April 20, 2021
Here are the key dates in terms of entries and judging:
* Registration Ends: April 20, 2021
* Warehouse Closes: April 23, 2021
* Judging: May 17, 2021
* Winners Announced: May 31, 2021
Cost to enter
The cost to enter per spirit is:
*Regular Pricing - $165 per spirit (April 01, 2021, to April 20, 2021)
To find out more about the Bartender Spirits Awards click here.