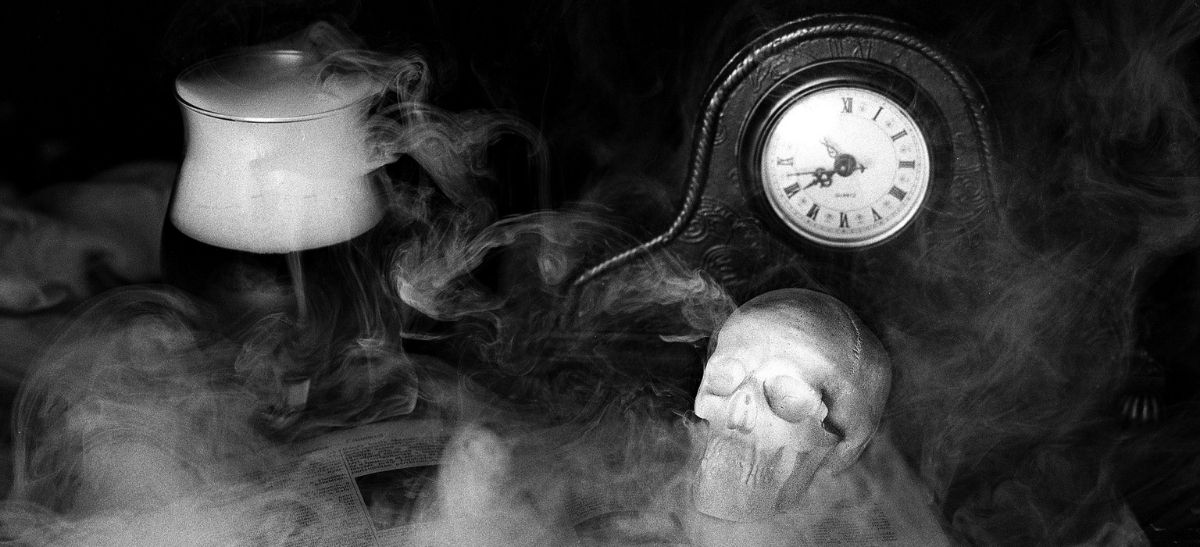 23/10/2019 Wondering which cocktails and spirits to serve at your Halloween party? Take a look at these 13 spooky spirits cocktail suggestions.
It's that time of the year again! Let your spirits soar with these 13 great cocktails at your Halloween 2019 Party. Your guests will surely love these cocktails, be it your friends, or your customers.
---
---
Spirits Suggestions For You:
Vodka | Gin | Tequila | Rum | Liqueur | Made In America
Stock up your liquor cabinets with these ingredients to make sure you don't run out before the party gets over!
1. The Bloody Mummy
Ingredients Required:
2 cups tomato juice, low sodium
1 1/2 teaspoons wasabi paste
2 teaspoons soy sauce
1 teaspoon shichimi togarashi
2-3 tablespoons fresh lemon juice
5 oz vodka or gin
celery salt
celery stalks
pickled green beans
carrot sticks
string cheese
2. Haunted Graveyard
Ingredients Required:
Bourbon
Maple syrup
Fresh orange
Bitters
Rosemary stems
Ice
A cocktail shaker or mason jar.
3. Professor's Poisoned Apple Cocktail
Ingredients Required:
Amaretto
Laphroaig Scotch
Cranberry Juice
Apple Cider
Peychaud's Bitters
Dry Ice
4. Melted Witch Martini
Ingredients Required:
1.5 Oz. Vodka 1 shot
.75 Oz. Blue Curacao 1/2 shot
1.5 Oz. Pineapple Juice 1 shot
1.5 Oz. Orange Juice 1 shot
Garnishments:
Chocolate Twizzlers
Pull N' Peel Twizzlers
Halloween Sprinkles
Honey/Honey Liquor
5. Pumpkin Spice White Russian
Ingredients Required:
For the Drink:
3 ounces 2 shot glasses good quality vodka
3 ounces 2 shot glasses pumpkin spice creamer
1.5 ounces 1 shot glass Kahlua
Whipped Cream and pumpkin pie spice for garnish
For the Rim:
1 teaspoon pumpkin pie spice
1 teaspoon sugar or sparkling sugar
3 tablespoons crushed graham crackers
6. Cider Sidecar
Ingredients Required:
2 oz. fresh apple cider
2 oz. cognac
1 oz. Cointreau
1 oz. fresh lemon juice
strip of lemon zest and brandied cherries, for serving
7. Black Widow Smash.
Ingredients Required:
8 fresh blackberries, plus more for topping
1-2 teaspoons fresh rosemary, plus a sprig for serving
Juice from half of a lemon
1-2 tablespoons honey
1 1/2 - 2 ounces tequila or Mezcal
a couple dashes of orange bitters
sparkling water, for topping
8. Washington Appletini
Ingredients Required:
2 oz Crown Royal whiskey
1 oz sour apple pucker
3 oz cran-apple juice
9. Bloody Rosemary Cocktails
Ingredients Required:
4 ounces Smirnoff vodka
6 ounces spiced tomato juice
chipotle Tobasco or other hot sauce
Worcestershire sauce
Crushed ice
1 lemon cut into wedges
4 sprigs rosemary
sea salt
black pepper
10. Witches Brew Halloween Cocktail
Ingredients Required:
2 1/2 oz Midori melon liqueur
2 1/2 oz lemon lime soda
2 1/2 oz orange juice
11. Smoking Blackberry Sage Margarita
Ingredients Required:
2 ounces 100% agave silver tequila
1 ounce lemon juice
8 medium blackberries
5 leaves fresh sage
1 teaspoon maple syrup
1 dash orange bitters
Garnish (optional):
Dried sage leaves
Blackberries
Dry Ice
12. Blood Orange Blackberry Rum Punch
Ingredients Required:
1 cup chilled blood orange juice
4 (12 ounce) chilled natural blackberry sodas
1 cup rum
¼ cup fresh lime juice
1 cup fresh blackberries
1 blood orange thinly sliced
pansies to garnish (optional)
13. The Grave Digger Cocktail
Ingredients Required:
2 ounces Hard Cider
1 ounce Whiskey
Ginger ale , to fill
Crushed ice
2021 Registration Are Now Closed.